PhD students are funded by a variety of sources: research assistantships, teaching assistantships, graduate assistantships, training grants, and fellowships. It's typical to be funded by two or more of these difference sources over the course of your PhD, and the funding source can change year-to-year or even semester-to-semester. While the differences among these funding sources are sometimes subtle, one stands apart from the others: Being funded by a fellowship, particularly a nationally recognized one, is in many ways superior to other forms of funding.
Last week, there was a very interesting conversation on The Grad Cafe about the various ways PhD students are funded. Ultimately, the original poster asked: "Why are fellowships so highly sought after? I am assured full funding (around $30,000) at every school I'm looking at. As someone who isn't even in grad school yet, is this something I should be concerning myself with?"
I believe every prospective and graduate student should apply for at least one fellowship per year (assuming you are eligible for any). I recently compiled a list of nine portable, broad, lucrative fellowships that prospective PhD students can apply to. Many on that list plus more fund 1st- or 2nd-year PhD students, and there are fresh funding opportunities for PhD candidates with a clear research focus or who are nearing the ends of their dissertations.
Further reading: How to Find, Apply for, and Win a Fellowship During Your PhD or Postdoc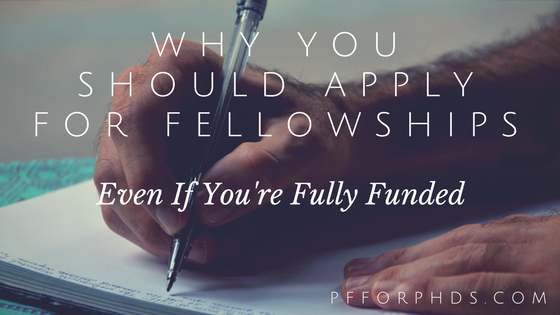 Why Fellowships Are a Superior Funding Source
At the graduate level, fellowship funding is usually preferable to assistantship or training grant funding.
1) You Don't Have to Work
This point may seem unclear until you understand the definition of "work" being used. Assistantships are a part-time job and typically require the assistant to work 20 hours/week. Fellowships are a type of award, which means that they are not tied to a specific work requirement. Fellows are still required to make progress toward completing their degrees, which will of course involve classwork in the early years and research throughout the PhD. But students who receive their full stipends from fellowships are excused from doing an assistantship.
The advantage of being paid by a fellowship rather than an assistantship is more pronounced in some department than others.
The ideal situation for a PhD student, and what a fellowship provides, is the ability to put 100% of your effort toward achieving your professional goals (mostly working on your dissertation).
Teaching assistantships confer extra duties that take away from your available time for dissertation work. (Gaining teaching experience may be an additional professional goal, in which case some types of teaching assistantships may be beneficial to you.)
Research assistantships are a mixed bag. In some fields, such as STEM fields, research assistants spend all their time conducting research that will become part of their dissertations (the topic of which is guided by the projects/funding available in the advisor's lab). In other fields, the research that a research assistant conducts will not become part of his dissertation, so again that is time taken away from dissertation work.
Basically, for teaching and non-dissertation research assistantships, you have to work on your dissertation above your 20 hr/week job, while fellowships and dissertation research assistantships allow you to devote your full working time to your dissertation.
2) They Often Pay More
Most external fellowships provide a specified amount of money for your stipend plus money to go toward your tuition and fees (either to pay them fully or up to a certain amount). For example, the stipend specified by the National Science Foundation Graduate Research Fellowship Program is $34,000/year, by the National Defense Science and Engineering Graduate Fellowship is $102,000/3 years, and by the Department of Energy Computational Science Graduate Fellowship is $36,000/year.
The stipend provided by an external fellowship is usually higher than the stipend you would have received from an assistantship or training grant. Even if the fellowship stipend is lower, some departments will supplement the fellowship stipend up to or above the departmental base stipend. It's unusual, though not unheard of, for a fellow to receive a lower stipend than his classmates funded by assistantships or training grants.
Further browsing: PhD Stipends
An external fellowship also confers rare negotiating power to you. Negotiation is likely to be most effective when you are a prospective graduate student with multiple offers to (tactfully) play off one another. The fellowship stipend might be supplemented by a department every year, or the department might pay a one-time bonus to the fellow. If you receive a fellowship while already enrolled in a PhD program, you can also ask for a supplement or bonus. (Be sure to ask other fellows in your department if any extra money was conferred to them.) Something else you can negotiate for is additional years of guaranteed funding after the fellowship ends.
3) Fellowships Give You More Autonomy
Because fellowship money is separate from your advisor's grants, it can in many cases increase the control you have over your own research pursuits. It may allow you to shift the focus of your dissertation away from the main thrust of your advisor's research, facilitate a collaboration with another group, or add a side project to your dissertation that isn't aligned with your advisor's grants.
4) Fellowship Sometimes Pay Above Your Stipend
In addition to paying your stipend and (part of your) tuition and fees, some external fellowships award you additional money for conference travel or professional development.
A Former Downside
Up through 2019, fellowship funding had one major downside: It was not eligible to be contributed to an Individual Retirement Arrangement (IRA) (unless it was reported on a Form W-2, which was rare). However, starting in 2020, fellowship income is eligible to be contributed to an IRA, eliminating this one major downside.
Further listening: Fellowship Income Is Now Eligible to Be Contributed to an IRA!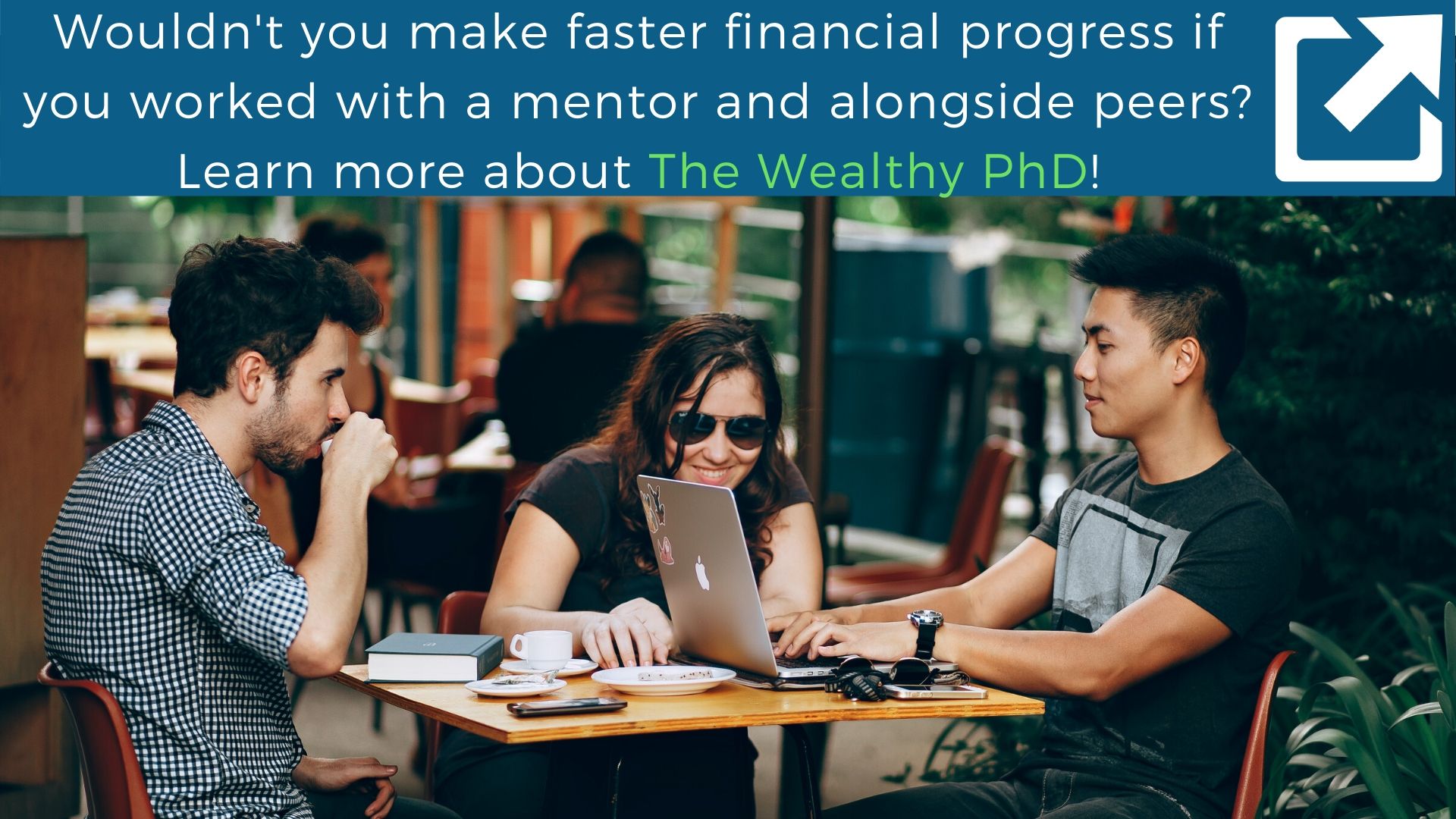 Why You Should Apply for at Least One Fellowship (Even If You Don't Win)
While the best result of applying for a fellowship is that you'll actually win it, there are positive side effects even if you don't.
1) Shows Initiative/Effort
Applying for fellowships when you're not required to (like you have a guarantee or reasonable expectation of funding) shows you are willing to take initiative to further your training and career. You are trying to provide for yourself instead of depending on your department or your advisor. Even if you are not successful, this is an admirable quality; your advisor or potential advisors will probably be impressed at your effort.
2) Good Practice
Applying for fellowships somewhat resembles applying for grants, although usually abbreviated. If you are going to be a career researcher, you will have to develop the skill of successfully pitching yourself and your ideas to funding agencies. Applying for fellowships and predoctoral grants is good practice for the larger grants you'll apply for later.
The Most Compelling Reason to Apply for Fellowships
The most compelling advantage to winning a nationally recognized fellowship is not its superiority as a funding source or how the process benefits you or your advisor, but rather its role as a CV-booster. Winning a prestigious fellowship early on in your career sets you up well to win larger and more lucrative awards later on. While it is of course possible to win fellowships and grants later in your career without winning one in graduate school, it is advantageous to have been favorably evaluated in the past by another agency. Winning a fellowship in graduate school is an early step in creating a track record of obtaining funding for your research, which is something hiring and tenure committees look for.
Prospective graduate students should apply for at least one large, multi-year fellowship (assuming eligibility) so you, if nothing else, can tell the PIs you're interviewing with that you did it. If you're in a STEM field, the NSF GRFP is likely to be your first stop. Once you're enrolled in graduate school, you should consult with your advisor about which fellowships to apply for, at apply to at least one more in your first and second years and any later years in which you are eligible.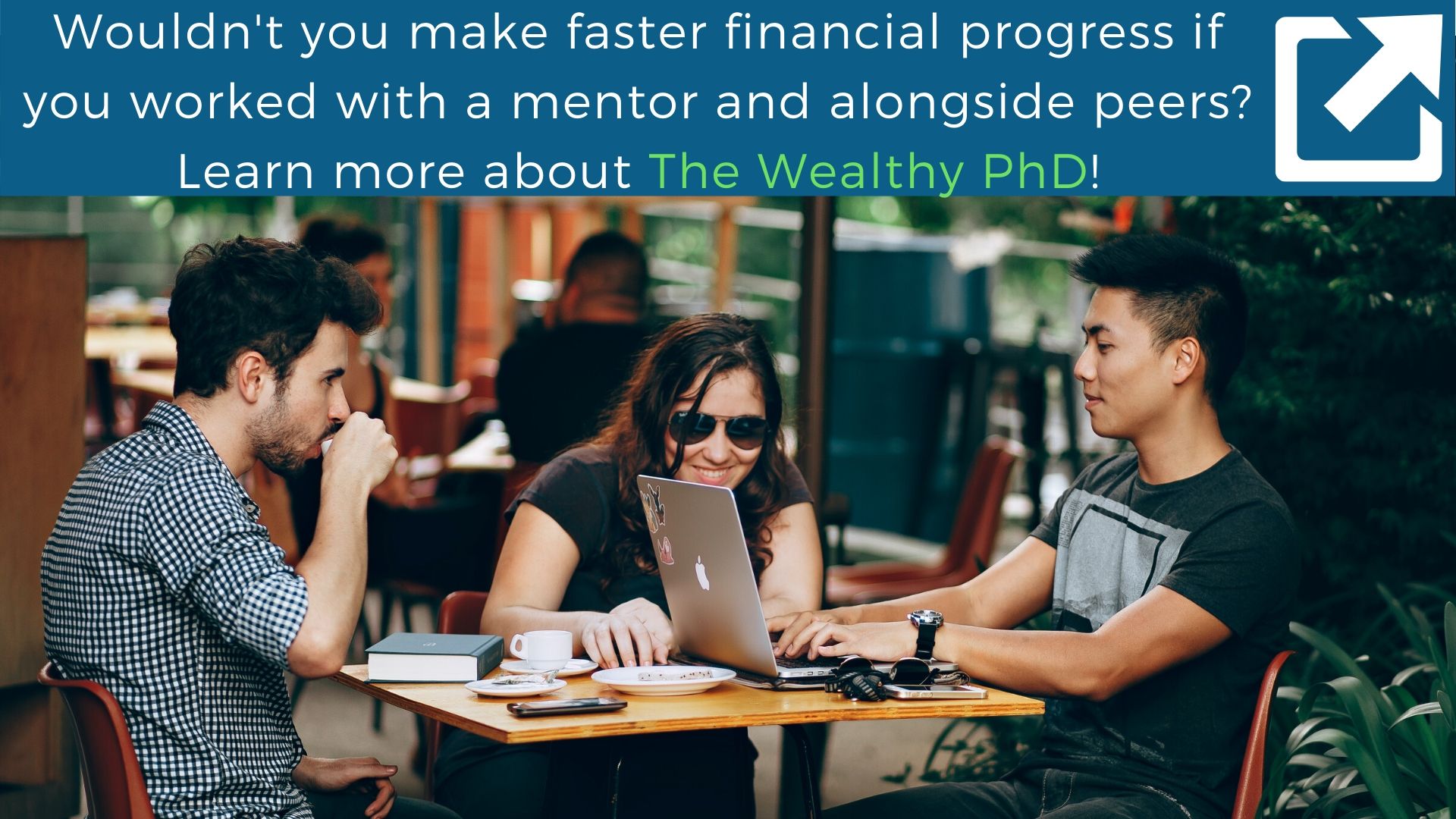 Join Our Phinancially Distinct Community
Receive 1-2 emails per week to help you take the next step with your finances.