In this episode, Emily interviews Jonathan Sun, a second-year PhD student at Yale University. Jonathan purchased a house in New Haven after his first year in graduate school. He shares the process he used to search for and ultimately go under contract on a home, including applying for various incentive programs. But his home ownership goal was nearly derailed; his original mortgage lender pulled out because his fellowship income isn't reported on a W-2, and he had to scramble to find another lender at the last second.
Links mentioned in episode
0:00 Introduction
1:02 Please Introduce Yourself
Jonathan Sun is a second year PhD student in Pathology at Yale University in New Haven, Connecticut. His stipend is $35,000 and it increases annually. When he moved to New Haven, he started by renting a two bedroom, one bathroom apartment with his girlfriend. He was paying about $1,500 monthly for rent.
3:10 What made you think that it would be a good idea to buy a home as a graduate student?
When he began his PhD program, Jonathan had in mind that he would want to buy a home. He thought between his first and second year would be the ideal time to buy. At this point in his PhD, he would know if he would be staying there for five or six years. Emily mentions that it's a good idea to learn about the neighborhoods before buying a house. Jonathan agrees that it was a good idea to get to know the city and neighborhoods. He shares that if he had bought a home when he first moved to New Haven, he would have chosen a less convenient or less desirable neighborhood.
Further reading: Should I Buy a Home During Grad School?
5:11 Was your interest in buying a home specific to New Haven or anywhere you moved to for your PhD?
The idea of buying a home occurred to Jonathan when he was interviewing at Johns Hopkins. He saw that homes were affordable near Johns Hopkins. He realized that homes could be affordable even on a graduate stipend. When he chose to attend Yale, he did some housing market research on New Haven and saw he could afford homes there.
When Jonathan was interviewing for PhD positions, he met a current graduate student at Johns Hopkins who owned their house. He didn't meet any graduate student at Yale who bought a home. Jonathan says owning a home as a graduate student is not that common in New Haven. Emily shares that when she was a PhD student at Duke University, it was fairly common for grad students to own home.
7:20 How did you prepare your finances in the months leading up to buying a home?
Jonathan worked on improving his credit. He says that good credit is definitely important. To get a mortgage at a decent rate, or even to get a mortgage at all, he had to have good credit. Jonathan also searched for incentive programs around New Haven. He says he saved about $10,000 with incentive programs. He shares that while Yale University offered incentive programs for employees, he could not qualify for them as a PhD student. He relied on incentive programs instead of savings because he was paying expensive rent in New Haven.
To research incentive programs, Jonathan talked to a real estate agent who pointed him to incentive programs. Shortly after Jonathan arrived in New Haven, he started working with an agent. Jonathan didn't have connections to an agent when he started to process. He simply dropped into a real estate office and met an agent there.
9:54 What were the steps you went through to buy a home?
Jonathan started looking for houses with agents about three months after he moved to New Haven. He didn't start seriously looking until six months after his move. He says that even if you don't have intention to buy right away, it is important to familiarize yourself with the neighborhoods. He was looking at four different neighborhoods around Yale University. He got an idea of price range for homes and who are the neighbors. This process gave him a firm idea of whether he wanted to rent or buy. Most of the time, he looked at houses through private showings with his agent. He went to just a few open houses without his agent.
During Christmas break, Jonathan thought carefully about whether he should pursue buying a home or not. He talked to his friends and family, and it seemed like the right thing to do. He asked his family if they could help with his downpayent, and made sure to have open communication with his family.
Buying a home took at least two months of seriously looking. Jonathan went through some experiences of making an offer but not getting the house. He recalls three homes that he made an offer for, and there were some other situations where he almost made an offer. He didn't want to settle for a house that he wasn't satisfied with. However, his offers were outbid or made too late, and this added to the challenge of buying a home. Emily shares that in Seattle, she hears stories about bidding wars and people struggling to get the house they want, then they end up settling for a home that wasn't all that they wanted.
13:54 How did you balance the process of buying a home with your first year of graduate work?
After his offers on homes were rejected multiple times, Jonathan felt demoralized. He had lowered his standards for a home. But then when he was browsing an online resource, he found a house that looked perfect. This house ended up being the one he bought. He says it was challenging to balance his graduate work with buying a home, but he was glad he did this in his first year rather than in his second year. He shares the example that on the day that he gave his offer, he was giving a presentation on a paper. He barely read the paper because he was so tired, but he still managed to give a compelling presentation. Right after he finished the presentation, he ran off to give an offer on the house. Much of the stressful part of home buying is waiting to get a response on the offer.
16:01 Tell us about the house that you ultimately purchased and live in now.
Jonathan was browsing online on the day before his presentation. He noticed the house was ten minutes away from where he was living. The house had just gone on the market that day. He pushed his agent to get a showing the very next morning. He got to meet the owner and exchanged contact information directly. The owner was a Masters student, and they had a connection. About two hours after the tour of the house, Jonathan gave an offer of $2,000 over the asking price. This was right after his presentation. He asked to receive a response in one day. The next day, someone else made an offer of $5,000 over the asking price with full cash. Jonathan raised the offer to $2,000 over the other offer. Jonathan's offer was accepted, and he says that meeting the owner in person helped him get the house.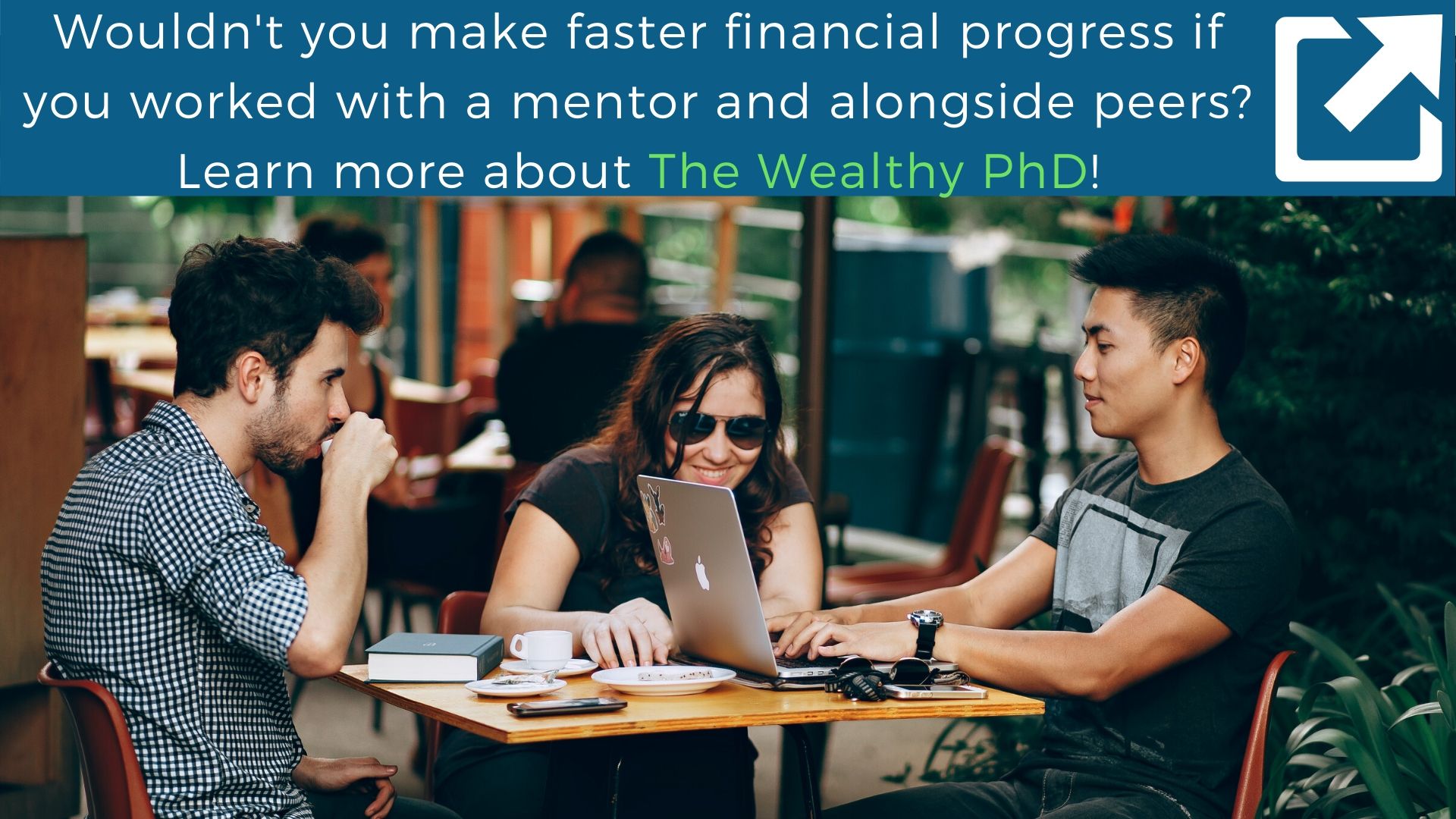 19:06 How was the process of getting a mortgage?
Jonathan didn't have his mortgage ready until after his offer was accepted. He did have a pre-approval, but this didn't work out for him. The lenders didn't understand his financial situation as a graduate student with a stipend. The pre-approval came from a lender with connections to multiple banks. When you make an offer on a house, it is important for the seller to know that you can afford the house. For a pre-approval, the lender does a very brief credit check on you. The pre-approval shows that you can take out a loan of a certain amount. The pre-approval shows the seller that you can take out a loan for the house. Pre-approvals are very superficial, since they do not ask for a W-2. The lender asks for monthly income and proof that you reliably pay rent.
After his offer was accepted, Jonathan first explored incentive programs. He found an incentive program that stipulated if he stayed at least five years in New Haven, the program would pay at least $2,000 per year and contribute to the downpayment. The application for the incentive program took a while. Jonathan says that ideally the application should be done before submitting an offer. The seller wanted to move out three months after the sale, so this gave Jonathan the right amount of time to sort out the finances.
Jonathan qualified for two incentive programs, but he was happy to get just one because the programs were slow to respond. The incentive programs have a list of lenders that you have to use for a loan. The lenders were local banks in Connecticut. Everything seemed like it would work. He submitted all his documents, but about three weeks before closing, he got a phone call saying that they couldn't pre-approve of his mortgage because the university wouldn't be able to provide W-2. The university wouldn't submit a form indicating that his stipend is guaranteed for 3 or 4 years.
Emily explains that there are different types of pay for graduate students. The W-2 is provided for assistantships and this represents a more typical employment situation. Jonathan says he doesn't know the name of his pay. He gets the 1098-T, and he simply calls his pay a graduate stipend. Emily says that the 1098-T usually means you are funded through an award or outside fellowship. Lenders get confused by fellowship income. Jonathan says his acceptance letter from Yale says his stipend is guaranteed for several years, but the lender wanted the university to sign a form. The university was unwilling to compromise on signing that form that indicated the stipend is guaranteed. Emily says this "guarantee" of income is strange, because even with a W-2, the typical job is not guaranteed for multiple years.
28:15 How did you resolve the problems with the lender?
Jonathan was calling Yale's financial office daily. He asked for help from the Dean. He started looking at the other banks on the incentive program's list, because he had a feeling it wouldn't work with this bank. There were a few banks around the university, so he went in person to the bank. He talked to a mortgage broker in person. They sat down together, and Jonathan filled out the form during the meeting with the mortgage broker at the new bank near the university. Jonathan resolved the situation because he found someone who was willing to work with him through his unique financial situation.
Jonathan said that this bank offered their own portfolio mortgage with their own requirements. It was harder to qualify for, but it came with a lower interest rates. He had little debt and good credit so he could qualify. It was a different type of mortgage than the first lender offered.
Jonathan was really caught of guard by the phone call from the first lender. It seemed fine, then suddenly he got the call, with no easy way to resolve the issue. Closing got delayed from Friday to Monday, but the closing went very smoothly with the new lender.
32:29 How does it feel to be a homeowner and to be a graduate student?
Jonathan says it feels good to come back to his own house. He can rent out some of the rooms. If he rents out two bedrooms of the three bedroom house, he can cover a good chunk of monthly mortgage. He says this is a great financial decision for him. The mortgage is less than what he paid in rent, plus he has the potential to rent out rooms. Two months after he moved in, he started renting out the rooms. He has two tenants and they are covering good fraction of mortgage payment.
Jonathan has to stay in the house for at least five years. He says that in five years, he will definitely be in a better financial situation from buying instead of renting. He bought in a very good location, in the up and coming neighborhood near Yale. He thinks the market value of the home will increase.
35:25 Have you thought about what you will do when you finish your program?
Jonathan says he has two different options after he finishes his PhD. First, if there's a good market value to sell the home, he can sell it. Second, the location near Yale University will make it very easy to continue to rent the rooms in the house. He doesn't see himself working in New Haven after his PhD unless it's for an academic position.
36:24 Final Comments
Jonathan shares that he had a huge budget for his move, but he didn't spend very much. He estimates he spent less than $1,000 to move into the house. He moved during the summer, so everyone was getting rid of furniture for free. He used his Toyota Corolla to pick up furniture, and hardly spent any money to furnish the house. He is replacing pieces over time as he saves money. He recommends overestimating expenses for a move.
38:44 BONUS INTERVIEW with Sam Hogan, mortgage industry professional.
Emily chats with her brother, Sam Hogan, who works in the mortgage industry. She asks him about solutions for graduate students and postdocs who are receiving fellowship income but want to buy a house.
Further listening: How to Qualify for a Mortgage as a Graduate Student or PhD, Even with Non-W-2 Fellowship Income
Sam Hogan is based out of Northern Virginia. He works for PrimeLending (Note: Sam now works at Movement Mortgage) and he is licensed in all 50 states. He explains what lenders look for in the risk profile. They are looking for the ability to repay, and to see verification of history of the type of employment as well as the likelihood of employment to continue. Sam says that ten years ago, anyone could get a no document loan. This meant anyone could verbally verify their finances, but this practice led to many foreclosures. Now, lenders require written verification of employment.
Sam explains that in Jonathan's case, the lenders sent a form for verification of employment to the university. On the form, there is a tiny check box that asks if employment is likely to continue. It is a yes/no checkbox. Universities won't check this box because technically a PhD candidate could discontinue their PhD by going into the workforce or transferring institutions.
Sam shares that the best approach is to document likelihood of continuation of income. This may be in the fellowship offer letter. Conventional loans look for at least three years of guaranteed income. When it comes to approving loans, it is all about the presentation of the buyer. Sam says to work with someone goal-oriented like yourself, who will be able to over-document your income. For example, you can write a letter about why you got the fellowship, and include that even after your PhD you will have income. This approach ensures you have good presentation to the underwriter. Loan approval comes down to one person's decision, a human's opinion. He says to work with underwriters who are flexible and will give you personalized attention.
Emily recommends that PhD students and postdocs work with Sam because he understands fellowship income situations. Sam can be contacted by cell phone at 540-478-5803. He can be emailed at sam.hogan@movement.com. His national licensing number is 1491786. He has a Zillow profile under Sam Hogan.
46:28 Conclusion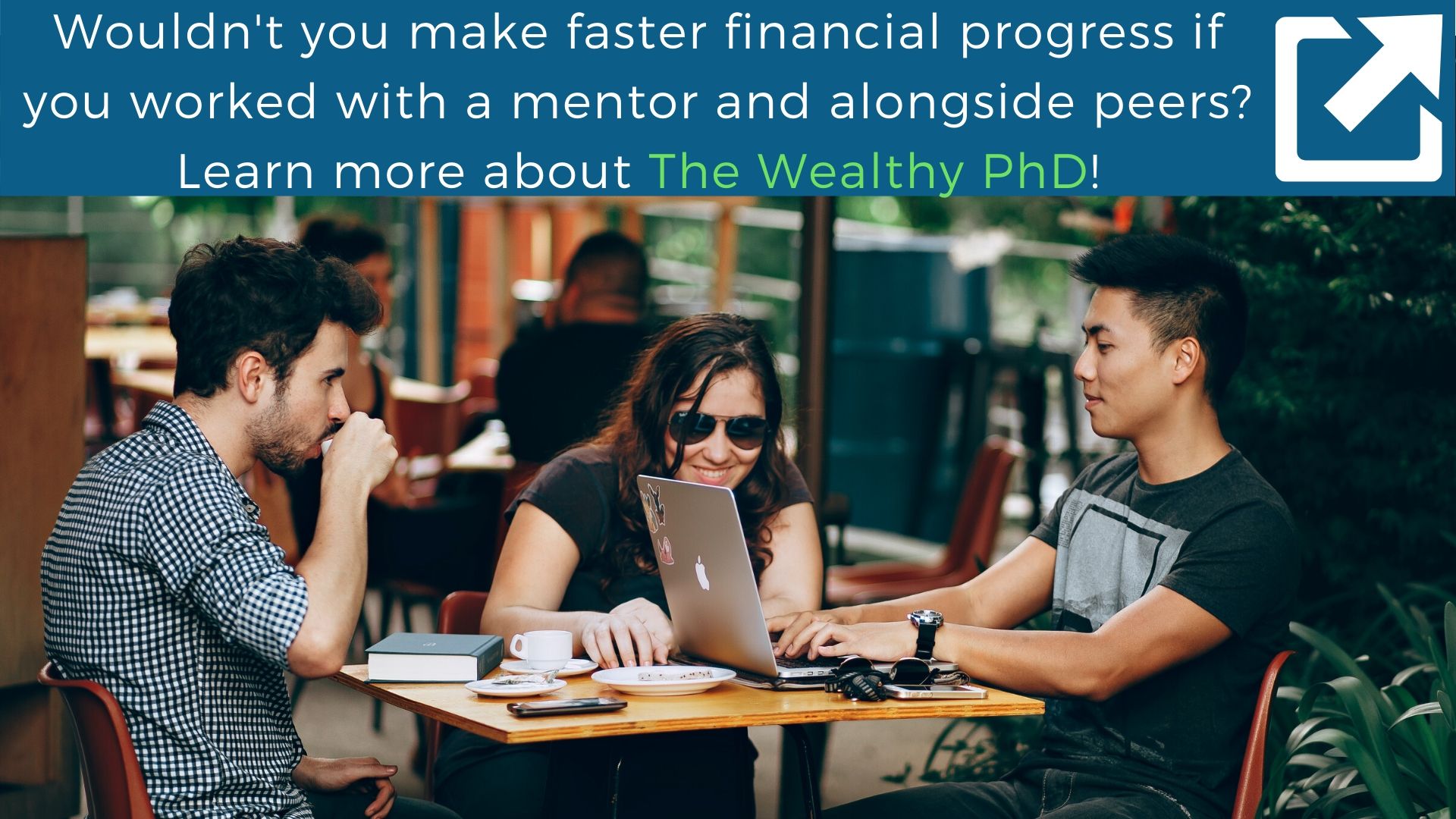 Join Our Phinancially Distinct Community
Receive 1-2 emails per week to help you take the next step with your finances.