eBooks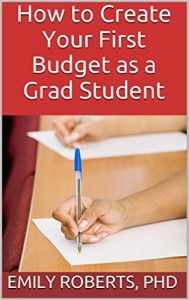 Description: This guide walks you through exactly how to create a line-item budget, starting with your gross income and accounting for your taxes, monthly expenses, and non-monthly expenses, including your goals. It encourages you to categorize every expense as fixed or variable, regular or irregular, and necessary or discretionary. The guide includes answers to five frequently asked questions about grad student budgeting.
Word Count: ~ 4,900
Price: $2.99 through Amazon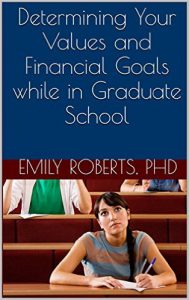 Description: This workbook helps you discern your own top life values and shows you how to use those values to both set financial goals for your time in graduate school and adjust your budget to optimize your use of money. Example goals for different stages of a grad student's financial life are provided as well as how to properly formulate goals to make you more likely to achieve them.
Word Count: ~ 5,600
Price: $4.99 through Amazon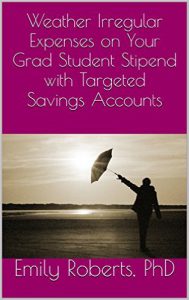 Description: Frustrated by continually facing non-monthly expenses that were difficult to cash flow on her stipend, founder of GSF Emily Roberts hit upon a solution that both eliminated the stress around irregular expenses and provided unexpected benefits. This guide shows you why and how you should implement targeted savings accounts in your life, illustrated by examples from Emily's life.
Word Count: ~ 4,000
Price: $3.99 through Amazon
Courses
If you've tried to keep a budget for more than a few months, your budget has almost certainly been busted by an irregular expense. Irregular expenses are those that occur once or a few times per year, such as travel, car repairs, shopping, entertainment, and university/research/conference fees. The discretionary spending available in a graduate student or postdoc budget is often insufficient to handle large irregular expenses.
One solution to the problem of irregular expenses is a system of targeted savings buckets. With this system, you anticipate your irregular expenses and save for them in advance.
This course teaches you to:
identify the irregular expenses in your life
group the irregular expenses into targeted savings buckets
calculate a savings rate for each targeted savings bucket
set up your bank accounts to house the targeted savings buckets
incorporate the savings rates into your budget
troubleshoot the common issues with your targeted savings system
After you complete this course, your money management system will be transformed into one that is not broken or stressed by irregular expenses, which enables you to optimize how you use your money over the course of a year.
Join Our Phinancially Distinct Community
Receive 1-2 emails per week to help you take the next step with your finances.