The #1 key factor to increasing the amount of money available to you in retirement does not relate to your investing strategy itself… it's your savings rate! Instead of putting tons of time and energy into dialing in the exactly perfect investing strategy, try to find ways to increase your savings rate.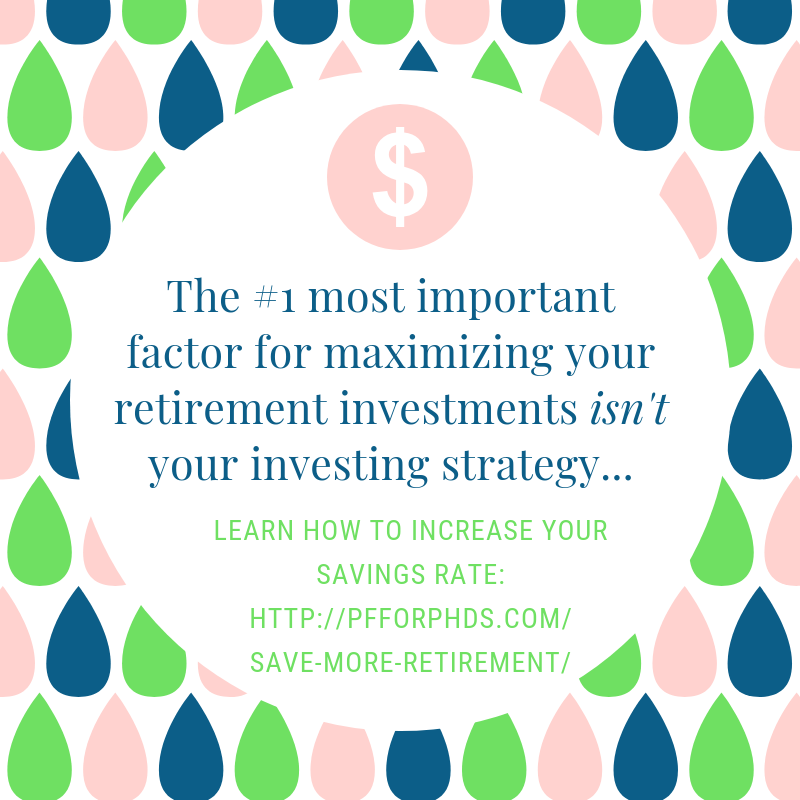 Of course, increasing your savings rate (or starting to save at all) isn't trivial for an early-career PhD. But if you can even increase your rate by $5/month, it will be worth it!
This webinar teaches all kinds of actionable strategies for increasing your savings rate, from the psychological to the logistical to the frugal. When you are sufficiently motivated to increase your retirement savings rate, you will find creative solutions, and this webinar will jump-start that process.
The webinar will be held live on November 17, 2018 at 11:00 AM ET / 8:00 AM PT and will consist of approximately 30 minutes of presentation and 30 minutes of Q&A. The price is $30.
Register below to attend live and receive the recording (without the Q&A) afterwards.
Check out the rest of the webinars in the series!
Join Our Phinancially Distinct Community
Receive 1-2 emails per week to help you take the next step with your finances.