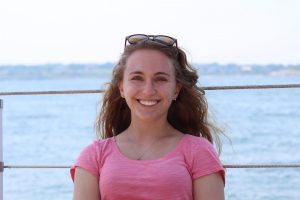 Name: Carolyn Chlebek
University: Cornell University
Department/Program: Biomedical Engineering, PhD student
What is your side or temporary job?
I work as a group fitness instructor through the Cornell Fitness Center.
How much do you earn?
I currently earn $18/hr, but anticipate raises the longer I teach and more certifications I receive. Additionally, this position allows me to get free gym membership.
How do you balance your job with your graduate work?
I teach 1-2 classes per week and select times that will not conflict with my experiments – right now I am teaching on Sunday nights, so it is a nice calming way to start my week.
Does your job complement your graduate work or advance your career?
My job does not directly impact my graduate work, however I study biomechanics so I can make very broad connections between my work and my side hustle. Additionally, the teaching experience that comes with group fitness will certainly add to my confidence should I go into academia & need to teach or give public presentations often.
How did you get started with your job?
Another graduate student in my lab taught group fitness classes and recruited me to join & learn how to teach.
Is there anything else you would like to share about your experience?
I love being able to connect with students – both in and out of my department – in a more social and healthy way! I also love being able to help people in their fitness journeys, and having an excuse to learn more about fitness and healthy lifestyles as I go through this job.
Join Our Phinancially Distinct Community
Receive 1-2 emails per week to help you take the next step with your finances.