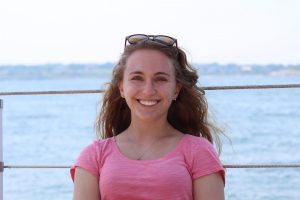 Name: Carolyn Chlebek
University: Cornell University
Department/Program: Biomedical Engineering, PhD student
What is your side or temporary job?
I work as a consultant for a Gait Analysis Laboratory on campus. I maintain the code that provides the interface and analysis packages for the laboratory.
How much do you earn?
I earn $18/hr.
How do you balance your job with your graduate work?
I set aside 5 hours per week in my schedule. Typically, I look at my weekly schedule Sunday night and find some time that I physically block off – I ensure that I work 9 hr/day in total, therefore ensuring I give enough time for my research (minimum 40hrs/week).
Does your job complement your graduate work or advance your career?
Yes, this job can definitely influence my career. Much of my research requires me to create and maintain code, so this side hustle is good practice. Additionally, the graduate student who held this position before me went into consulting and found that this position was a great talking point in interviews and demonstrated his skills that made him a great fit for a consulting position.
How did you get started with your job?
Another graduate student in my lab held the position before me and recruited me to take over from him after he graduated.
Is there anything else you would like to share about your experience?
I enjoy the challenges of this position, and the more translational nature of this work – the lab uses this data to evaluate the healing progress of pet dogs after surgeries. They also use this data to guide future surgical decisions – as a dog lover, this is very motivating!
Join Our Phinancially Distinct Community
Receive 1-2 emails per week to help you take the next step with your finances.