Why Join The Wealthy PhD?
With Emily's guidance, set the optimal financial goal for you for this 10-week period and steadily work toward it.
Generate an individualized budget that actually works for your current career and life stage.
Increase your income through winning a fellowship/grant, starting or ramping up a side hustle, and/or landing your next position.
Reduce your spending in areas you don't value as much to free up more money for financial goals and spending that you value more.
Shed the toxic money mindsets imparted to you by academia and replace them with a healthier view of money as a tool to help you live in alignment with your individual values.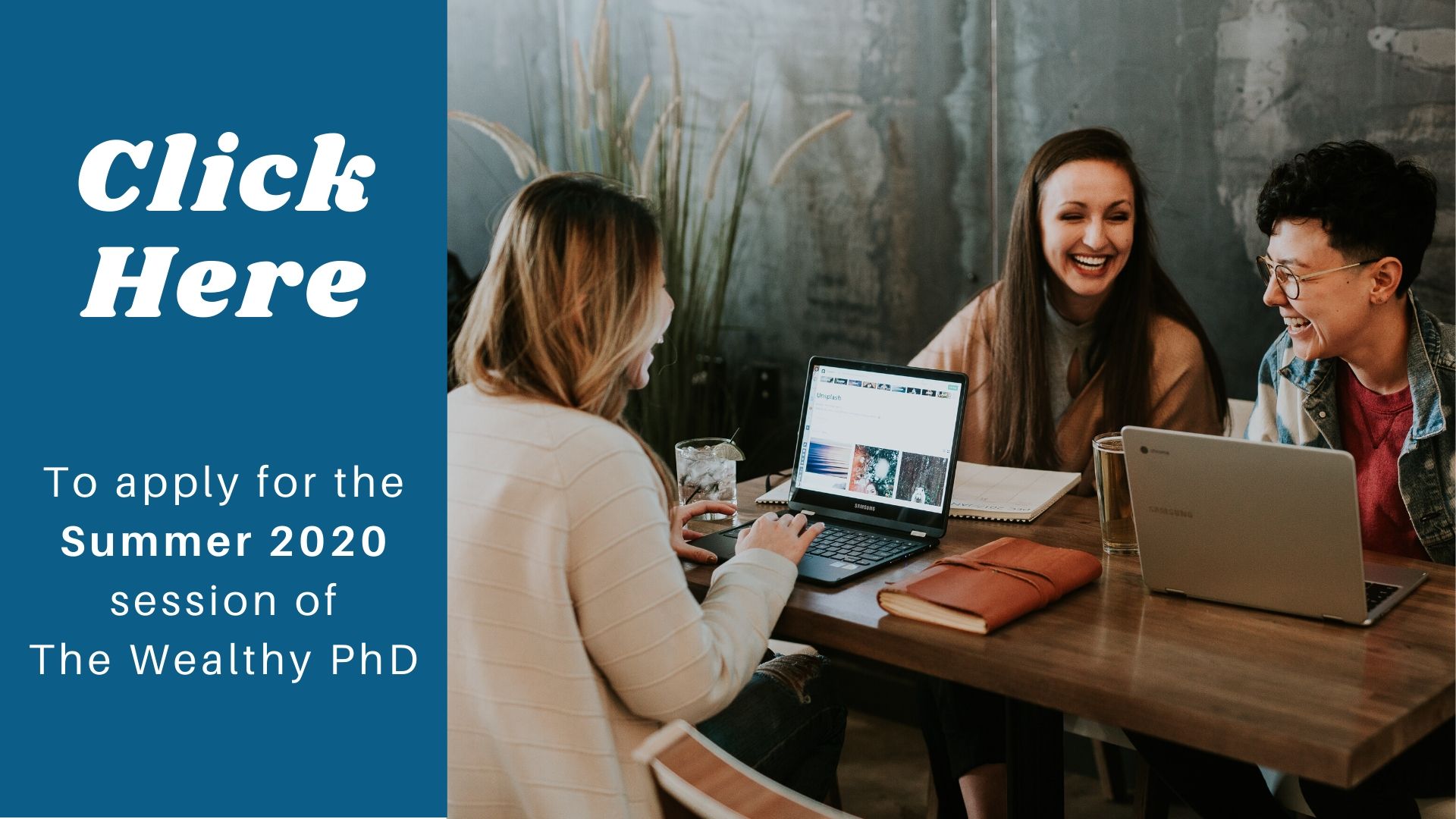 How Much Does The Wealthy PhD Cost?
The price to participate in The Wealthy PhD is $495 if paid as a one-time fee or $174 × 3 if paid in installments (once per month).
What to Expect from The Wealthy PhD
Three individual and ten small group coaching sessions with Emily to set your overarching financial goal and keep you accountable on your progress toward your goal.
Course material and Q&A opportunities on 10 personal finance topics (one per week), structured around Emily's Financial Framework for PhDs.
Five additional pieces of content or prompts each week on the community platform offering new perspectives and ways to engage with other community members.
Download the syllabus for the summer session (late May to early August) from here.
Who Is The Wealthy PhD for?
People at ANY point in their financial journeys. We have Wealthy PhDs with six figures of assets, Wealthy PhDs with six figures of debt, and everything in between.
PhDs and PhD trainees in various roles

Graduate students receiving stipends/salaries
Postdocs
PhDs working in academia, industry, government, nonprofit sector, etc.
Self-employed PhDs
Prospective or rising graduate students

People who live in the US or are planning to move to the US in the near future.
What Is the Application Process for The Wealthy PhD?
Apply to The Wealthy PhD through this link by Sunday, May 17.
Submit your availability for the weekly calls.
Complete a 15-minute onboarding call with Emily.
Pay the full program fee or the first installment by Sunday, May 24.
Hit the ground running with The Wealthy PhD!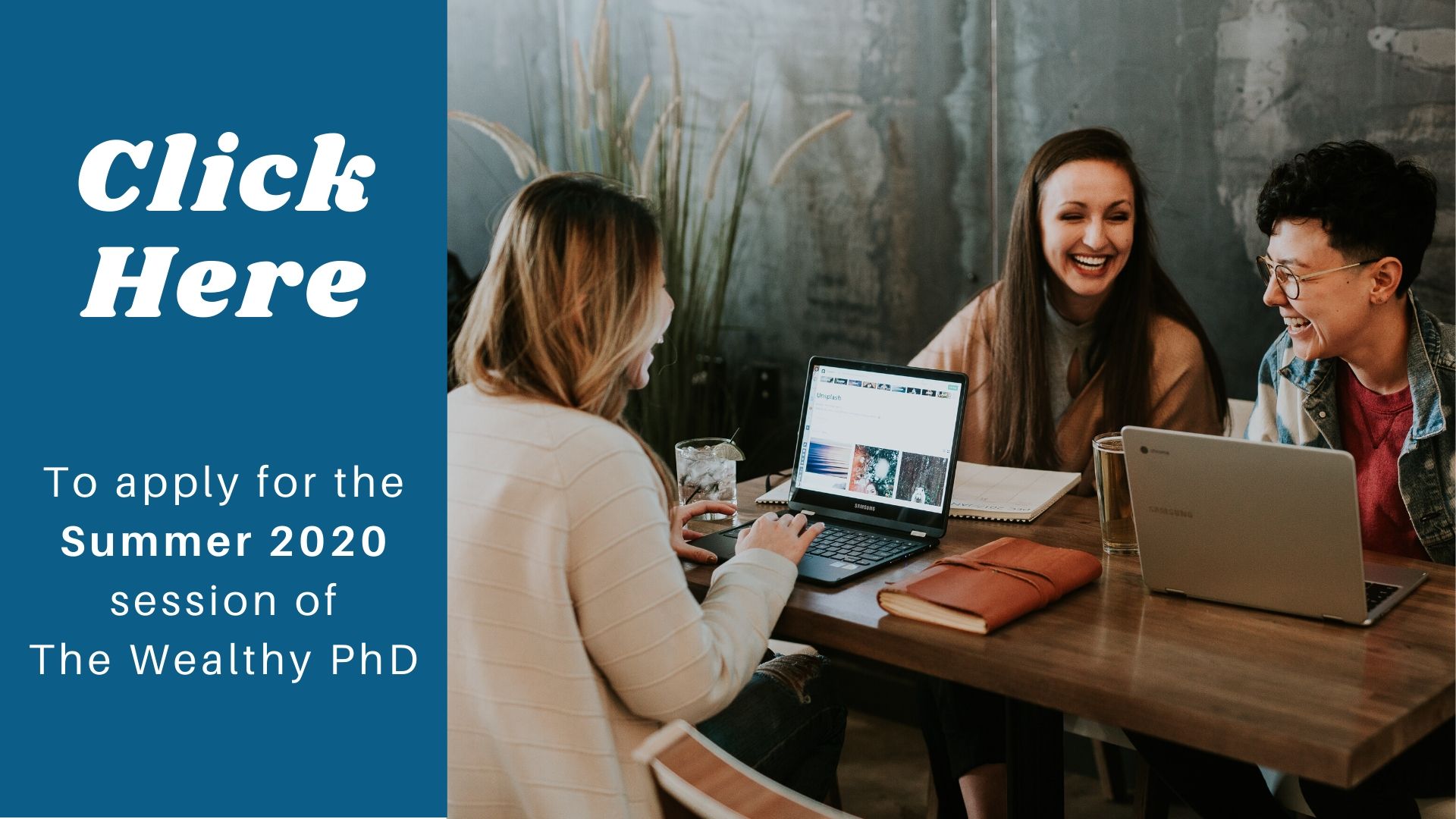 Schedule a Call with Emily
Still not sure if The Wealthy PhD is right for you? Schedule a call with Emily to find out. It will only take 15 minutes of your time!
Schedule Appointment
What The Wealthy PhD's Alumni Have to Say
Hear what alumni of The Wealthy PhD say about their financial transformations.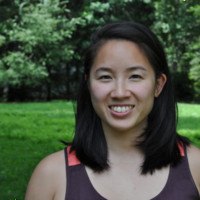 "Unpacking my own narrative and limiting beliefs around my money mindset and then replacing these unhelpful stories with positive, healthy affirmations helped me to realize I can take control of my financial future. My finances have historically always been a point of shame for me. But the more I engage with the group and the material, the more comfortable I feel openly discussing my concerns and wins in my finances-not only with my cohort, but with my partner, family and friends."
My-Linh Luong, PhD Candidate
"My entire mindset related to money has shifted because of The Wealthy PhD."
Alex, PhD Candidate
"Before the seminar, I felt shame and frustration about my finances. Emily's caring and well-informed guidance on all things finances, paired with an excellent support group, were critical to change my negative mindset. Emily and the support group have helped me take the fear and shame out of my relationship to money and to see my finances as an empowering, life-long project that can be managed and tackled!"
Helga, PhD Candidate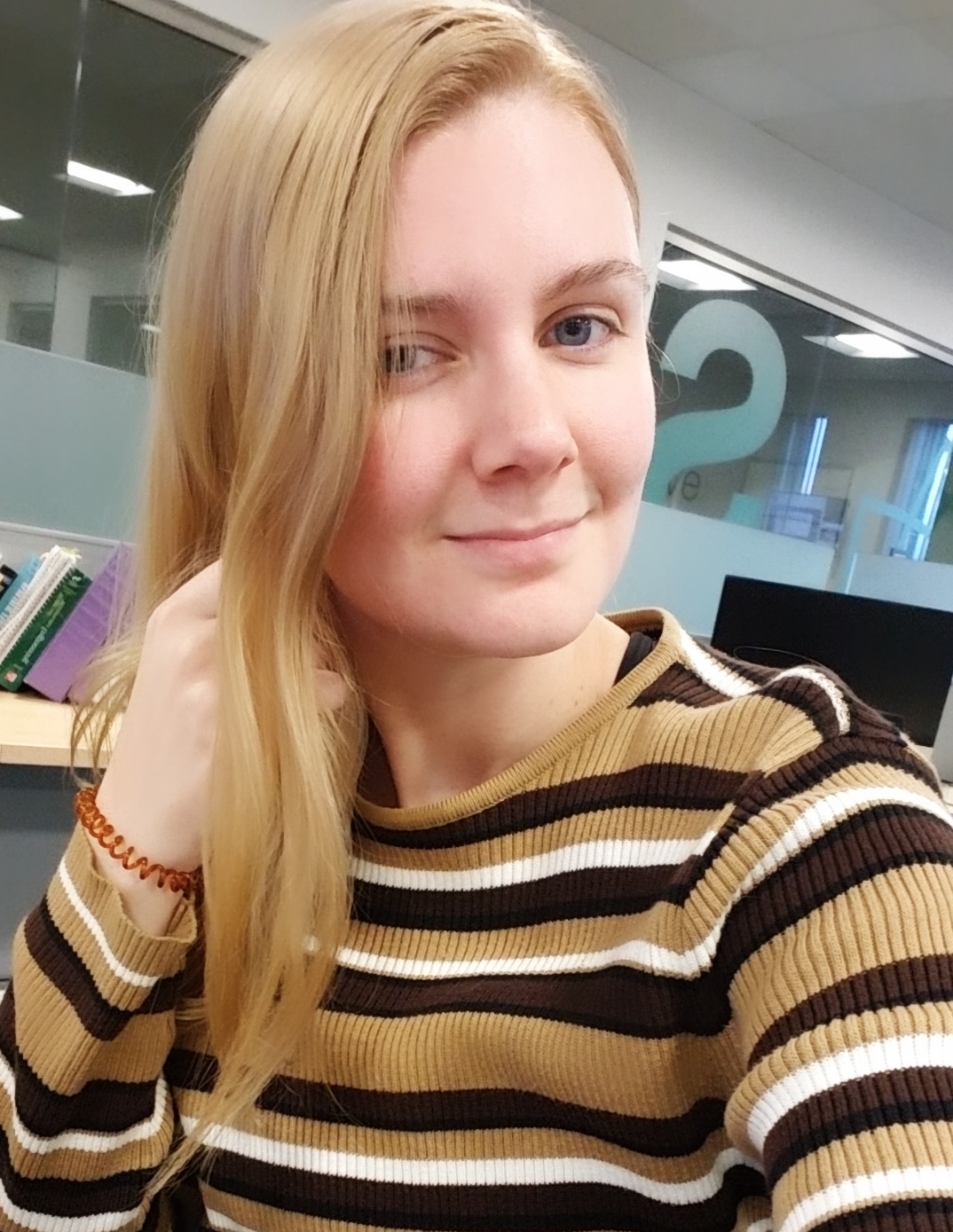 "I made a major decision to drastically decrease my living expenses and also to plan more long-term."
Anna, PhD Student
"You have changed my life for the better more than you can ever imagine. From the bottom of my heart, thank you."
Boluwatiwi, PhD Candidate
Frequently Asked Questions
The Wealthy PhD is rather expensive. Wouldn't I be financially better off to keep the program fee?
The price of The Wealthy PhD is an investment in yourself; I'm not exaggerating to say that the potential changes you could enact have a lifetime impact of hundreds of thousands or even millions of dollars. My goal is for The Wealthy PhD to show you how you can earn or save the entire program fee over the course of a year in several different ways, and to walk with you as you implement at least one of them.
Should I participate in this session or a later one?
The summer 2020 session is certainly going to be unique as we all grapple with the coronavirus pandemic and social distancing and their economic repercussions.
However, a truth that never changes is: It's never too early to work on your finances. If you have the temporal, emotional, and financial capacity to participate in The Wealthy PhD, I don't think you should put it off for a later time.
How much of a time investment is The Wealthy PhD? (I'm busy!)
The minimum time investment for The Wealthy PhD is approximately 2 hours per week.
You certainly can devote as much time as you like to the program, up to several hours per week, but only if that is in service of your overarching financial goal and in balance with your other commitments.
Is there a refund policy?
Not everyone is the right fit for The Wealthy PhD and vice versa. If you decide by the end of the first week of the program (June 7, 2020) that it's not going to work for you, I'll refund you all the money you have paid up to that point—no hard feelings.
I invite you to apply for the summer 2020 session of The Wealthy PhD! We can't wait to have you!